Tuesday, February 7, 2012
figured i through some stuff up to make sure you know i am actually doing something over here :)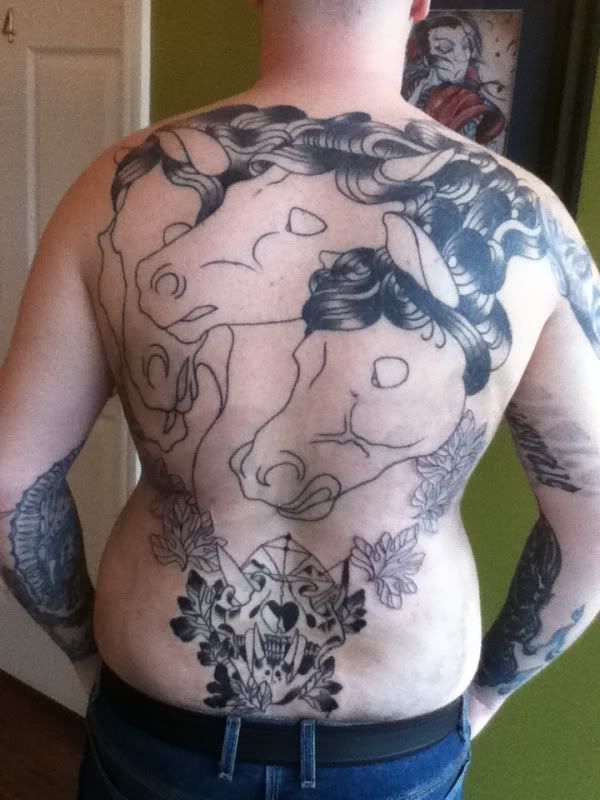 progress on stevens back, starting to get it all framed out. this should be a fun one.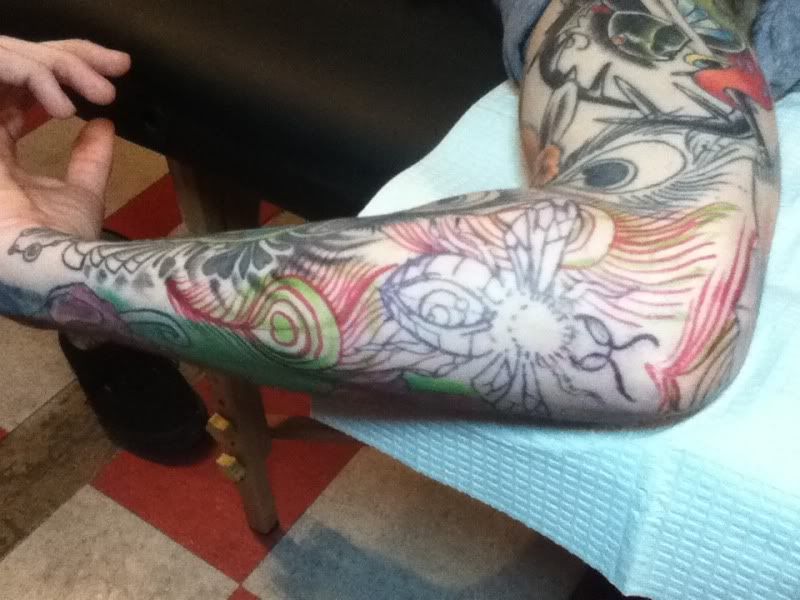 a little bee and some peacock feathers add to wes's arm, a picture of the actual tattoo to come :)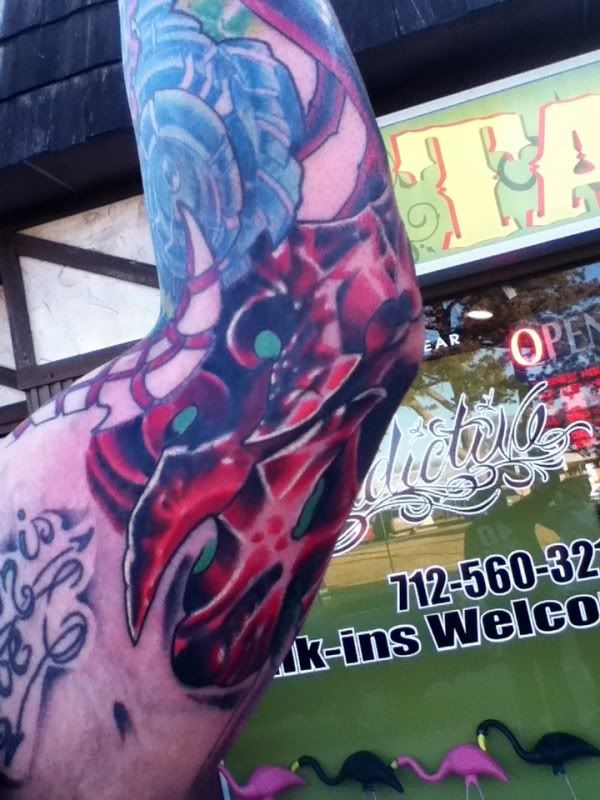 a little progress on mikes bio arm
liz's snake soooo close to done, 2 or 3 more hours and its there!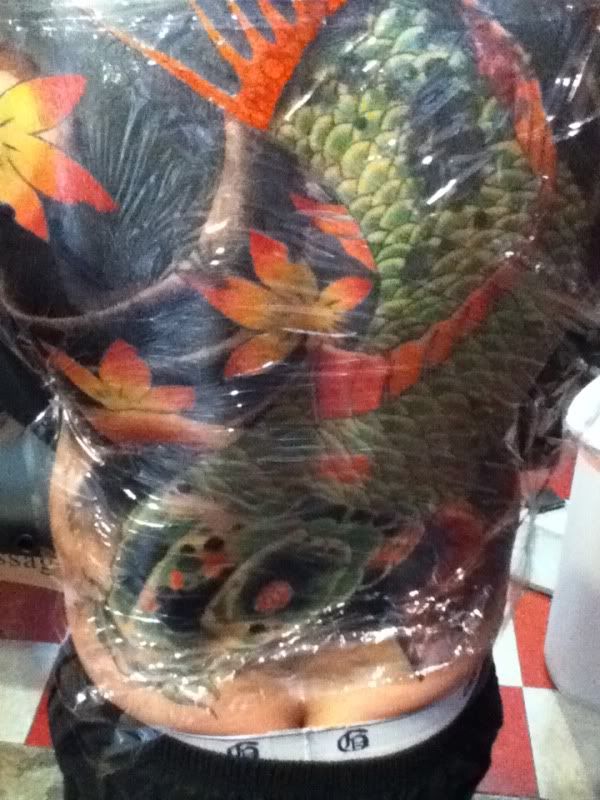 and tysons back got finished! big fish, lots of black. he wanted something a little more traditional and needed to coverl ike 5 tribal tattoos. healed pictures will come i promise :)
Posted by

timm
at 3:54 PM
No comments: